Top Ten Albums of 2015
Bancs picks of the year for 2015 mainly consists of stuff we have been bumping in the car on the way to commercial shoots, in and out of our venues, DJing at clubs and music we have been sharing with our friends this year.
Here they are in no particular order;
Bomba Estereo – "Amanecer"
Bomba Estereo's latest album, Amanecer, takes the best parts of M.I.A. and Manu Chao and turns them into happy rhythmic dance gems full of melody and instrumentation that's so infectious, that the average American listener forgets that they don't understand a word.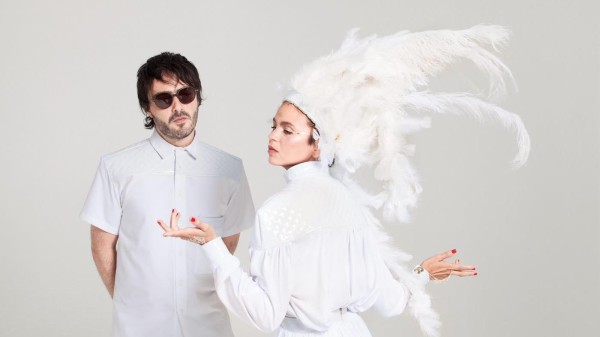 itunes // spotify
Kendrick Lamar – "To Pimp A Butterfly"
The genius of this album is timing. Generally an artist would make an experimental album, which limits their audience, eventually gets fed up, only to make some pop tracks in an attempt to sell out on a stadium level. Kendrick did the opposite, his most musically left field record was made and released after all the hype and fandom, he is raps sonic savior from the contrived cuts released daily and its seems to be working, because Lamar is now nominated for 11 Grammy's. 

itunes // spotify
Tame Impala – "Currents"
Pulling up to a late night spot in a 60's drop top cherry red Cadillac, tossing the keys to the valet and being escorted to a private room in the back for what will turn out to be one of the coolest nights of your life is the feeling you get when listening to Tame Impala's "Currents", a sonic assembly of nocturnal niceness.


itunes // spotify
D'Angelo And The Vanguard – "Black Messiah"
The wait was incredibly long, but more than worth it, this albums is so rich, you can taste it. D'angelo is at the height of his artistry, even as an instrumental album, this could change the world of music.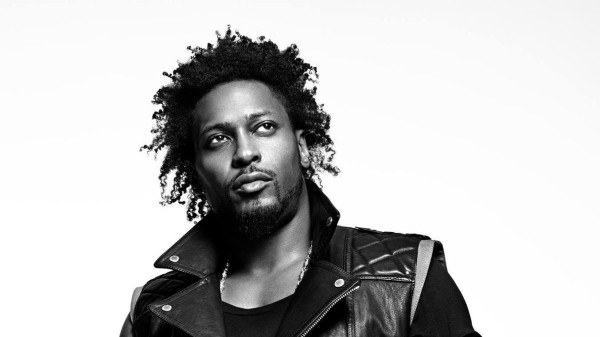 itunes // spotify
Alabama Shakes – "Sound & Color"
There's something about the modern mix of soul, rock n' roll and r'n'b and the Shakes do it as good if not better than anyone releasing records right now. This album sounds as if they locked Ariel Rechtshaid, Dan Auerbach and Mark Ronson in a room and told them to produce a modern record with retro realness.


itunes // spotify
Lil Dicky – "Professional Rapper"
The album as a whole is not what put this record in the running, but following Lil Dicky from Kickstarter hopeful to a house hold hip hop name has been nothing short of a Chanukah miracle. His brilliant videos that look as if he crafted the songs specifically for the scripts and the two stand out tracks on the record, "$ave Dat Money" featuring Fetty Wap and "Professional Rapper" featuring Snoop Doog are not only a sonic testament to his wit, but co-sign proof of his legitimacy.


itunes // spotify
Dr. Dre – "Compton"
Dre knows when to move forward and when to hold back. He knew that his long awaited 'Detox' record was just not right and not releasing it probably contributed to his track record of always making the right moves, whether its Beats headphones, or N.W.A to Eminem, or his latest release, 'Compton' which sounds as if he had been listening to Kendrick Lamar non-stop while exec. producing what turned out to be an epic biopic ("Straight Outta Compton"). The beats prove that Dre is still as relevant as he was when he started it all and the features are all picked perfectly.


itunes // tidal
Bonhom – "The Instrumentals of Sex War"
After song placements on Bravo, MTV and Lifetime that featured the boys of Bonhom's encompassing blend of rhythm and harmonies, they release an all instrumental version of their debut album, "Sex War", a rarity for a rock group. The non-vocals tracks take on an entirely new life in the context of a full album of beats, a throw back to the days of Prefuse 73, DJ Shadow and RJD2. James Coleman and Diwon are a dynamic duo with or without the vox.


itunes // spotify
Miley Cyrus – "Miley Cyrus & Her Dead Petz"
Miley Cyrus' last album had a few very strong singles, but for the most part the album was not very memorable. If you've heard Miley cover songs, you know the incredible voice that is often hidden with effects and auto tune. "Miley Cyrus & Her Dead Petz" sounds as if she just discovered drugs, but once you get past that kitchiness, you hear a real artist discovering herself, her voice, and her place outside of the major label pop hit machine. 


stream
Major Lazer – "Peace Is the Mission"
Diplo might have switched the team up a bit, but the Jamiacan riddims perfectly blended with EDM, Miami Booty Bass, Trap and Bmore has not. "Leon On" took Diplo a year to make which would make you think it would have layers of instrumentation and a symphony (ahem, Brian Wilson), but the time was spent perfecting its simplicity and poppiness and we are all better for it.


itunes // spotify
Honorable mentions;
Donnie Trumpet & the Social Experiment – "Surf", Abstarakto – "s/t", Dreams in Static – "SXSW CD", Miguel – "Wildheart",
Stream/download Bancs music @ bancs.bandcamp.com
Related Posts